MEDIATION FEES
MIAM (Mediation Information and Assessment Meeting) – one per person at the start of mediation:
£170 per person (Fixed Fee). After successful MIAMs, we try to make our mediation service accessible and affordable for all.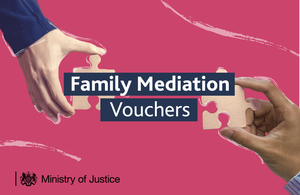 All our mediation work is priced on a case by case basis. The price depends on a number of factors including complexity and urgency.
Our 'out of hours' mediation appointments are popular, e.g. early evenings or Saturday mornings – some clients choose these in preference to using up their annual leave. A small premium is added to the usual mediation charges for 'out of hours'.
We also offer price options to our clients; e.g. a fixed fee per session / per document, or pay on an hourly rate basis for the actual time spent. A mediation session includes not just the face to face time in the meeting, but also the mediator's preparation time beforehand and write up afterwards. Particularly in financial mediations, where there might be a lot of financial documentation to deal with, the time outside of each session can be significant. We believe that our preparation is a key ingredient in facilitating a successful mediation session for you.
---
PARENTING CO-ORDINATION FEES
Our parenting co-ordination work is priced on a case by case, starting from an hourly rate of £260 per hour, which is usually shared between the parties.  
We offer price options; either a fixed fee (paid per month for the duration of the contract) or an hourly rate basis.  
---
FAMILY SERVICES FEES
These are all priced on a case by case, taking into account complexity, urgency, any travel and the likely duration of the work.
Due to the bespoke and sometimes ad hoc nature of these additional services, work is charged at an hourly rate basis for the time spent.
---